Inflatable bounce houses are great for getting some exercise. We also offer combo bouncers with something like a basketball hoop or slide that is built in with a bounce area! We are experts in renting bounce houses and can accommodate any event.
Professional delivery to
Bridge City, TX
and surrounding areas. Please submit a quote or contact us to be sure we service your area.
Bounce houses are an extremely popular option for entertainment for kids across the nation. Bounce houses are fun and bright and can be a great entertainment option for corporate events and birthday parties. Our inflatable bounce houses allow kids to have lots of fun and have plenty of energy. Meanwhile, parents can just relax and enjoy the day with their adults.
Inflatable bounce houses can hold between 4-8 children simultaneously. Children must take off their shoes before entering. The bounce house should not be filled with water unless it is specifically specified. We suggest that you don't permit sharp objects, soap, or silly strings to be used in the bounce house.
You will create wonderful memories for your kids and they will cherish the day. To help you move in and out most bounce houses come with an exit ramp that is safe. A safety net with an entrance wall and a wall is one of the safety features that many bounce houses come with.
You can be assured that parents and children will have fun at your event.
27 FT Multi Color Combo (new)
from $280.00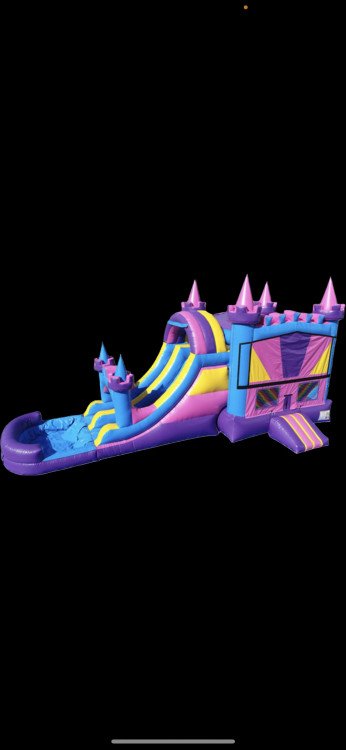 27 Ft Purple Paradise
from $280.00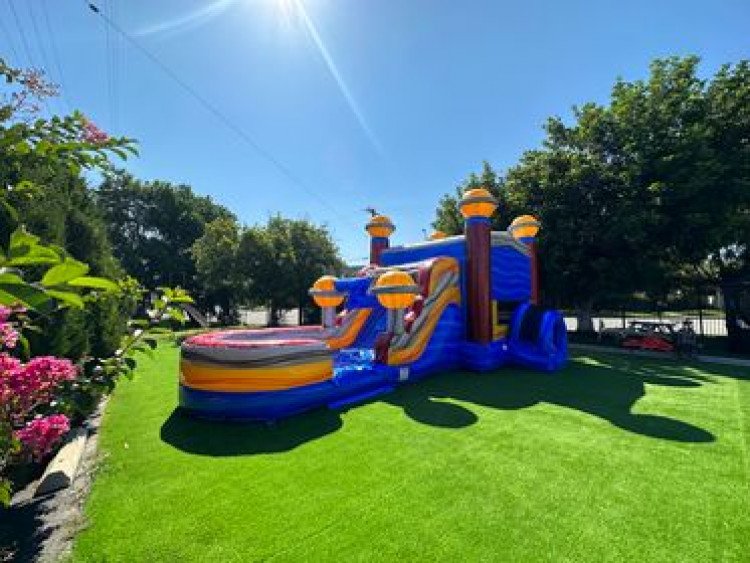 Astronaut WrapAround Combo
from $280.00