Water rides and water slides can be a fantastic way to cool down a hot summer day! Get wet and have fun with these fun water slides rentals and water bounce houses.
Professional delivery to
Bridge City, TX
and surrounding areas. Please submit a quote or contact us to be sure we service your area.
Water slides that are available for rental are great fun. They are fast-moving and they cool you off fast. Children will be waiting at the corner for an opportunity to slide down these huge, fun, bright slides. The water slide is hired with electricity and water hook-up. The hose and cord can be provided, and as long as they are within 50 feet.
There are numerous choices for small and large water slides. Be sure to select one that is suitable to the age of your youngsters and the number of guests. The majority of slides can accommodate between 10 and 20 guests If they are willing to wait for a few minutes. Children of smaller ages may be afraid of the taller slides, but all our slides are safe for everyone as they have edges and some feature a net at the top to deter curious children from climbing onto the their top.
We will secure our slides with either sandbags or stakes so they're secure and safe in mild winds.
We are certain that regardless of which water slide you rent you'll be delighted and would like to rent another!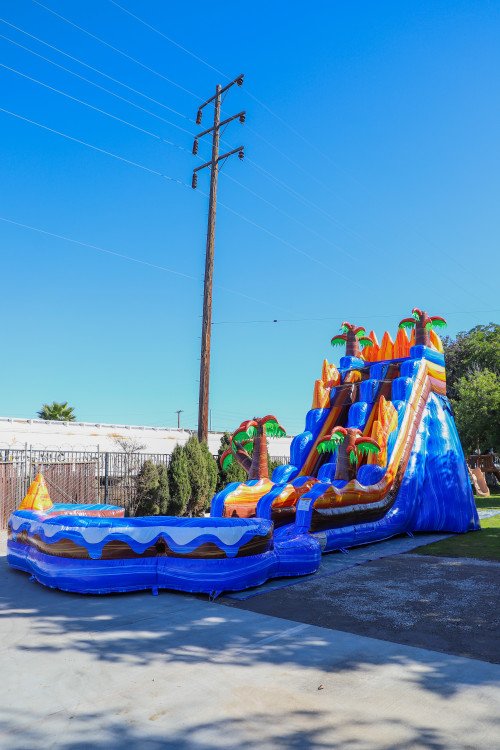 19FT Oasis WET/DRY SLIDE
from $380.00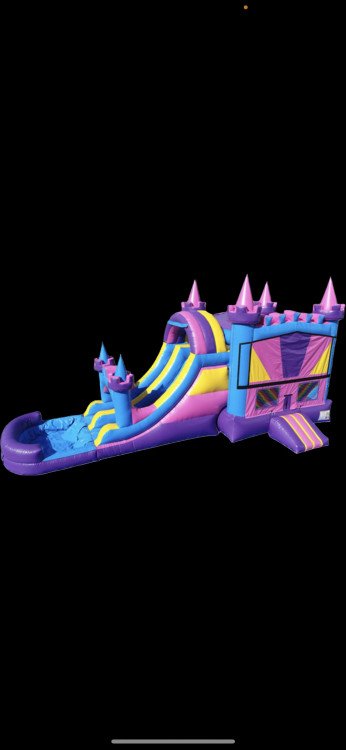 27 Ft Purple Paradise
from $280.00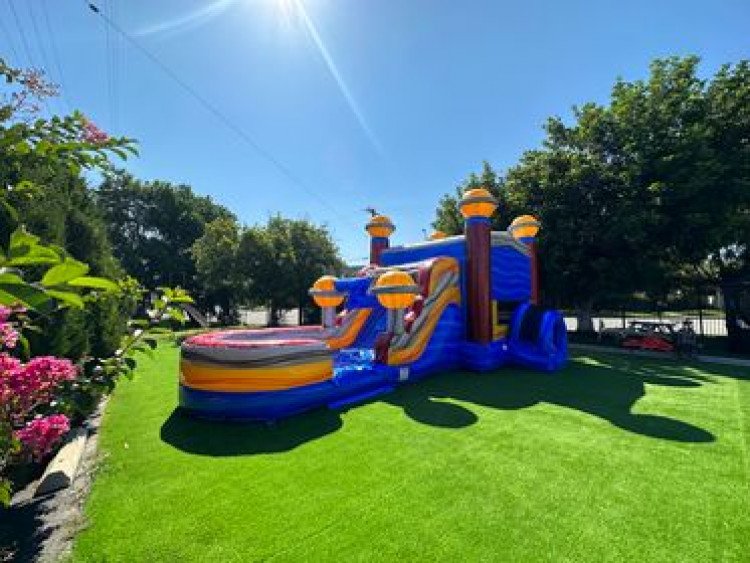 Astronaut WrapAround Combo
from $280.00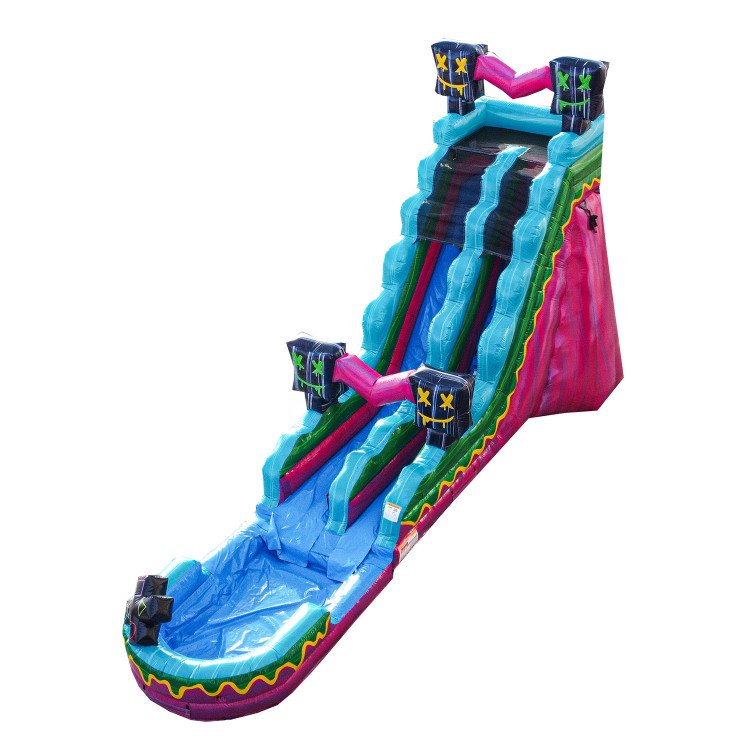 LVL UP 19FT WET/DRY SLIDE
from $380.00